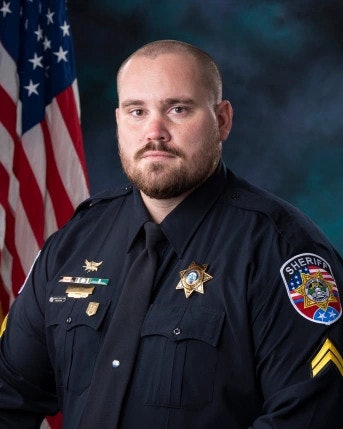 A Rutherford County (TN) Sheriff's detective was killed in an on-duty crash Sunday.
According to officials, deputies responded to the wreck on Sunday May 7, and they found Detective Jacob Beu critically injured. He was brought to Ascension St. Thomas Rutherford, where he later died, WKRN reports.
"Detective Beu was a valued detective in the Narcotics Division," Sheriff Mike Fitzhugh said. "We send our sympathy to his family and his Sheriff's Office family in his death."
Authorities said Beu was a veteran sheriff's office deputy who was promoted to patrol corporal in 2021 before being promoted to narcotics detective in 2022.