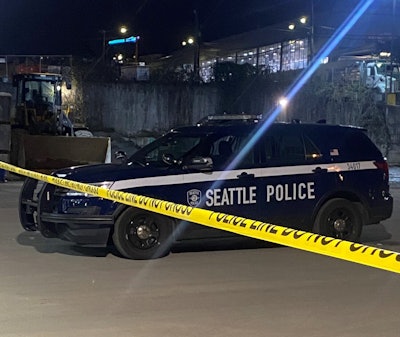 A Seattle police officer was shot at Friday night while he refueled his patrol vehicle.
The officer was not hit, the Seattle Police Blotter reports.

Just before 9 p.m., the officer was putting fuel in his patrol SUV when he heard a gunshot strike a sign above his head. Additional officers arrived and located a spent bullet on the ground near the gas pump.
A suspect has not been identified.