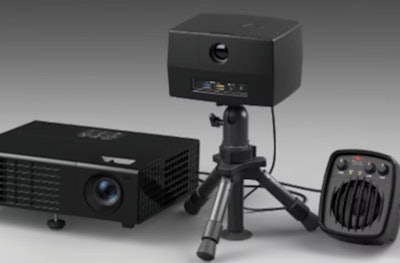 Digimation, a leading provider of training and simulation systems for law enforcement, has announced that it is now approved to bid and sell with the United States Government through the U.S. General Services Administration (GSA).
GSA Schedule contracts contain predetermined terms and conditions (like pricing, delivery terms, and warranties) that simplify purchasing for government employees. With this approval, Digimation can offer products and services as a prime contractor, eliminating the need for a bridging party. This makes it easier than ever for government agencies to purchase the DART training simulator and related accessories.
To qualify for GSA approval, an organization must complete a rigorous application process and have a proven track record within its industry.
"We are proud to have been awarded this contract," said David Avgikos, president of Digimation. "This streamlines the process of working with the government and will help provide local, state, and federal agencies greater access to our cutting-edge training tools that can help their personnel improve their shooting skills and tactical decision-making abilities."
The DART training simulator is designed to be portable, easy to use, and affordable, making it an ideal solution for agencies that may have limited resources or need to train personnel in multiple locations, the company says. The system uses advanced technology to simulate realistic scenarios and provide feedback to users, helping them develop the skills they need to perform their duties safely and effectively.
Related Article
First Look: Portable Firearms Training