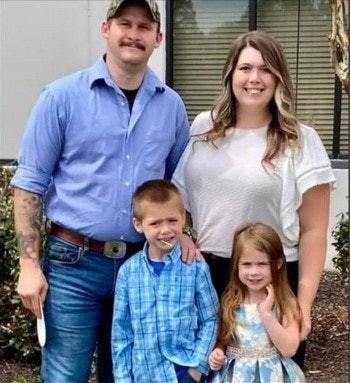 The wife and two children of a Hall County (GA) Sheriff's deputy were killed Sunday afternoon in a wreck on Highway 365.
Deputy Patrick Holtzclaw's family was T-boned by a Corvette traveling more than 150 mph at an intersection. Both vehicles burst into flames.
Deputy Holtzclaw's wife Avonlea and two young children, ages 5 and 6, were killed, as were the driver and passenger of the Corvette.
Hall County Sheriff Gerald Couch issued a statement on Monday, pledging his support to Deputy Holtzclaw in the coming days, weeks, and months, NowHabersham reports.
A fundraiser has been established with the approval of the Hall County Sheriff's Office. Donations can be made at https://app.moonclerk.com/pay/1uwy4p6xij4n. All funds will go to Deputy Holtzclaw, the Georgia Law Enforcement Organization says on Facebook.