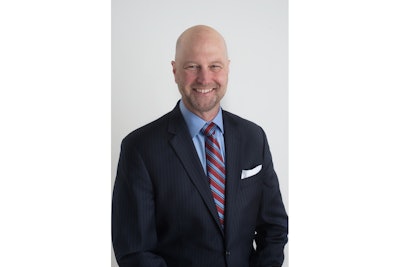 "In the criminal justice system, the people are represented by two separate, yet equally important, groups: the police, who investigate crime; and the district attorneys, who prosecute the offenders. These are their stories."
—"Law & Order" TV Series
Voters in Philadelphia, Chicago, Baltimore, and other major American cities have elected prosecutors who have promised to reduce incarceration, refused to prosecute certain selected offenses, focused more on prosecuting police officers, and operated with an approach that is generally more friendly to those on the wrong side of the law.
The results, as measured by violent crime, have not been good. Each of the involved cities have seen homicide rates—a yardstick commonly relied on to measure the general "temperature" of crime in the city—jump significantly since electing their current prosecutors.
Public defender turned civil rights lawyer Larry Krasner is now district attorney in Philadelphia. To say he does not fit the typical profile of a big city prosecutor would be an understatement. But in 2016, amid promises to "reform" the criminal justice system, he was easily elected. The central theme of his campaign was that he would sharply reduce the number of persons incarcerated.
Not long ago such a campaign promise probably wouldn't have resonated with voters in an election for district attorney, an office that pretty much exists solely to seek the incarceration of criminals who threaten the safety of the public. But Krasner has embraced the social justice label despite the major fissures and deep philosophical differences with his primary crime fighting partners, the Philadelphia Police Department and the U.S. Attorney's Office.
In the wake of the shooting of six Philadelphia police officers who were attempting to serve a narcotics search warrant, Krasner drew deservedly harsh criticism from United States Attorney for the Eastern District of Pennsylvania William McSwain. "The Philadelphia District Attorney's Office isn't putting fear into the hearts of anybody who is contemplating a life of violent crime," said McSwain.
Instead of focusing on holding criminals accountable on behalf of the people, Krasner has promoted and supported several programs and strategies including reducing the sentences of people who are convicted.
Recently, retired police commissioner of Philadelphia Richard Ross also has been critical of Krasner's approach to crime and justice. He pointed out that criminals simply do not fear a consequence because of the softer, more defendant-centered approach of the District Attorney's Office.
The candidacies of Krasner and other similarly minded district attorneys have been partially funded by millions of dollars from Soros-controlled entities, according to the Stanford Criminal Justice Center as quoted in the Washington Times and the San Jose Mercury News. This effort to install extreme, activist prosecutors around the country has been largely successful and is gaining steam.
Prosecutors uniquely possess the ability to unilaterally—and without legislative authorization—implement Soros' vision of social justice. They have virtually unfettered and unchecked discretion. They have full power to decline to prosecute even those whose guilt can be readily proven such as Chicago prosecutor Kim Foxx's dismissal of all charges against Jussie Smollett, for example.
They can also refuse to prosecute entire categories of crimes without having to persuade anyone else of the wisdom of doing so. Dallas District Attorney John Creuzot recently announced that his office would not prosecute marijuana possession, trespassing, or theft of less than $750. It seems no coincidence that Dallas is now in a struggle to reduce historic highs in violent crime.
Prosecutors can even charge police officers even when there is almost no chance of obtaining a conviction, as Baltimore's State's Attorney Marilyn Mosby did to appease rioters after the death of Freddie Gray. As her office has stepped up efforts to prosecute on-duty police officers involved in making arrests, she publicly stated that her office would not prosecute marijuana possession cases, regardless of the amount of marijuana involved.
It remains to be seen whether this soft-on-crime trend will be reversed. But for cities across the nation, the stakes could not be higher. Voters should seriously consider the objectively negative impact these social justice experimenters have had on their already at-risk cities.
Jason C. Johnson is president of the Law Enforcement Legal Defense Fund (www.policedefense.org). A 20-year veteran of law enforcement, he served as deputy commissioner of the Baltimore Police Department from 2016 to 2018. Previously, Johnson retired from the Prince George's County (MD) Police Department at the rank of major.