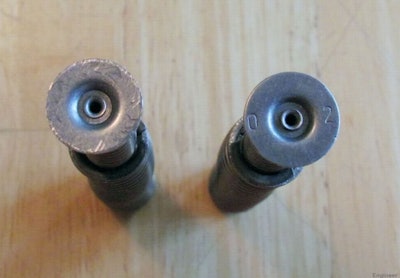 Glock Inc. is offering consumers who purchased Gen4 pistols an updated recoil spring, according to the company.
The updated recoil spring for pistols that began shipping in August 2009 will "ensure each pistol's performance meets the company's demanding standards," according to a company release. There are several variations of the recoil spring assembly in the market today.
The update may address a "well documented issue" with the pistols where the brass is extracted from the chamber, but not properly ejected, reports Military Times.
The new recoil spring "compensates for all design modifications made to the Gen4 and allows the pistols to function up to Glock's rigid quality standards and reliability goals," according to the company.
The updated spring is for Gen4 pistols, except the G26 and G27 models.
"We are moving proactively and quickly to standardize this part of the pistol. This is a voluntary exchange specifically for the new Gen4 models," says Gary Fletcher, Glock's vice president. "We have developed a program for consumers to send in their existing recoil spring assemblies and receive new ones at no cost."
The replacement of the spring can be performed as part of the regular field-strip process. Call (877) 745-8523 to order a new recoil spring or visit the Glock Web site.
Related: Glock Gen4 Duty Pistols (photos)