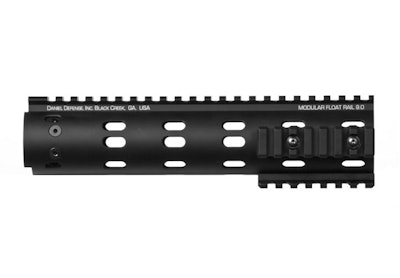 Daniel Defense has introduced a 9-inch version of its Modular Floar=t Rail (MFR) primarily offered on Daniel Defense's DDM4 V7 in a 12-inch version, according to the company.
The 9-inch MFR offers lighter weight, modularity, a continuous uninterrupted top rail, and three adjustable 3-inch Picatinny rail sections at the three, six, and nine o'clock positions.
The 12-inch and 9-inch MFR has an outside diameter of 1.76 inches and an inner diameter of 1.61 inches. The total weight of the 9-inch MFR is 13.39 ounces.