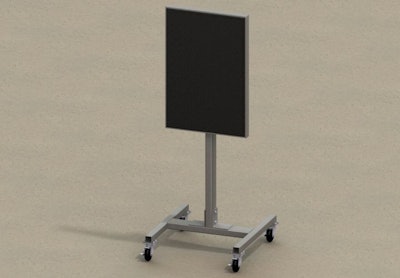 In-Range Supplies has introduced the Portable Tactical Bullet Trap for firearms training, according to the company.
Testing for this unit was approved by the U.S. Army Picatinny Arsenal Armament Test Facility for ricochet and penetration against the military 5.56mm round. The Portable Tactical Trap features a 24-by-36-inch shooting surface constructed from In-Range's patented Dura-Panel ballistic rubber which encapsulates the bullet minimizing ricochet, bullet splatter and airborne lead particles.
The Portable Tactical Bullet Trap also features the In-Range exclusive Lok-Tite mounting system which provides the versatility of either mounting it to a wall or securing it to the heavy-duty tubular steel H stand. The Lok-Tite system was developed to provide a user-friendly, secure and versatile attachment point that requires no nuts or bolts, and can be easily disassembled for storage without the need for tools.
The Portable Tactical Trap is available in two thicknesses of AR500 steel to address a variety of pistol and rifle calibers. It retails for $799 and $899.