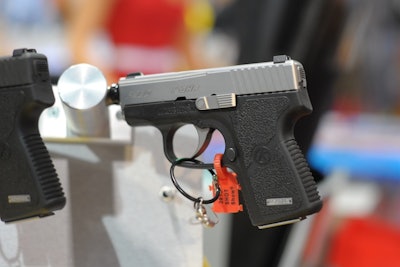 Kahr Arms introduced two value-oriented semi-auto variants of its P380 and PM45 at SHOT Show with a significant price cut.
The CW380's flat surfaces and conventional barrel provide a value version of the P380. The pistol joins the CW line that already includes the CW9 and CW40.
The CW380 is a striker-fired, compact handgun with a polymer frame and stainless-steel slide. It accommodates 6+1 rounds. Kahr provides one magazine. It retails for $419 and is now available. The P380 usually retails for more than $600.
The CM45, which is shipping around April, is a value version of the PM45 and one of several compact .45s arriving at SHOT Show. The single-stack CM45 pistol will arrive with a five-round magazine. A Kahr rep told POLICE Magazine the pistol wold be ideal for a backup gun or for off-duty officers.