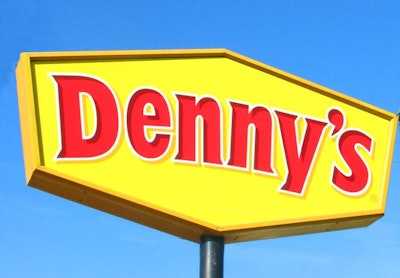 A group of Belleville (Ill.) Police detectives were asked to leave a Denny's restaurant after a patron complained about a female detective's service weapon.
The detectives were wearing plain clothes, but had their badges visible, Capt. Don Sax told KSDK.
A restaurant manager approached a female detective on New Year's Day inside the Denny's at 1130 S. Illinois St. The detectives informed the manager that they were on-duty detectives. The manager reiterated that the officers needed to either place the gun in the car or leave.
Denny's later issued a statement saying the restaurant permits officers to carry firearms while eating and, "we regret any misunderstanding."
In response, Belleville Police Chief William Clay released a directive banning all sworn officers from eating at the restaurant.
"While I am appalled at this policy, I am sadly not shocked by it," Chief Clay told the Belleville News-Democrat. "We see so much political stupidness carried out in this day and age. I am hopeful that this incident reflects on the poor judgment of one individual and not the Denny's restaurant chain."