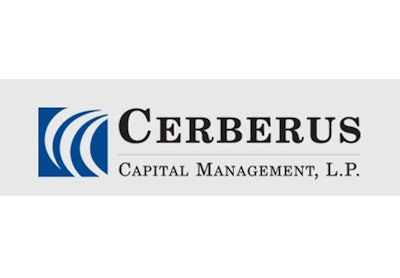 Cerberus Capital Management announced plans to sell its stake in firearms conglomerate Freedom Group after one of the company's guns was used in the Connecticut school rampage.
Cerberus made the decision hours after one of its largest investors, the California teachers' pension fund, said it was reviewing its relationship with the firm, reports the New York Times.
Cerberus is a New York-based private-equity firm owned by billionaire financier Stephen Feinberg, whose father lives in Newtown, Conn., where Adam Lanza killed 26 students and staff at Sandy Hook Elementary School on Friday. Lanza used a Bushmaster AR rifle in the attack.
In a statement posted on its website, Cerberus offered an explanation for the decision. Here's an excerpt:
"It is apparent that the Sandy Hook tragedy was a watershed event that has raised the national debate on gun control to an unprecedented level. The debate essentially focuses on the balance between public safety and the scope of the Constitutional rights under the Second Amendment. As a Firm, we are investors, not statesmen or policy makers. Our role is to make investments on behalf of our clients who are comprised of the pension plans of firemen, teachers, policemen and other municipal workers and unions, endowments, and other institutions and individuals. It is not our role to take positions, or attempt to shape or influence the gun control policy debate. That is the job of our federal and state legislators."
The Freedom Group is the corporate parent that owns Bushmaster, Remington Arms, DPMS/Panther Arms, and Para USA.