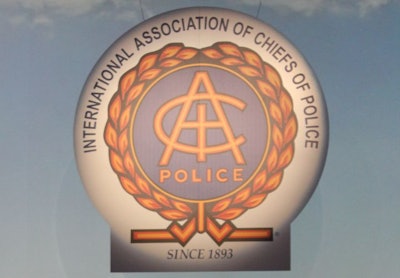 The International Association of Chiefs of Police (IACP) announced its support for a U.S. Senate proposal that would expand background checks for gun purchases.
The "Public Safety and Second Amendment Rights Protection Act"—a deal spearheaded by Senators Joe Manchin (D-W.Va.) and Patrick Toomey (R-Pa.)—would expand background checks to gun shows and online purchases.
The legislation would "increase both the coverage and effectiveness of the current background check system and help deny criminals and other prohibited purchasers easy access to firearms," according to an IACP statement.
"Background checks work," said Craig Steckler, IACP's president. "Keeping firearms out of the hands of prohibited purchasers is a key factor in reducing gun violence in our communities and protecting our officers. For far too long, those who were denied the ability to buy a firearm from a commercial dealer were able to secure a weapon at either a gun show, over the internet, or some other form of 'private sale.' Under the provision of Manchin-Toomey, we have the opportunity to finally close many of these loopholes and, as a result, reduce the level of violence faced by our officers and our citizens on a daily basis."
In addition, to announcing its support for Manchin-Toomey, the IACP also reaffirmed its support for the "Stop Illegal Trafficking in Firearms" Act which will also be considered by the Senate in the near future. This legislation provides law enforcement officials with the tools to investigate and prosecute gun traffickers and straw purchasers, who buy guns for people who are prohibited from obtaining them on their own.
"Straw purchasing and firearms trafficking put guns into the hand of those that are prohibited from possessing them," Steckler added. "The ability to effectively target straw purchasers is critical to protecting our communities."