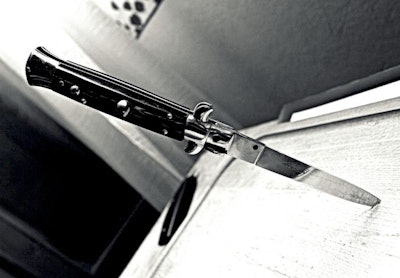 A Kansas bill legalizing switchblade and stiletto knives headed to Gov. Sam Brownbeck's desk, after the state's Legislature passed it over the objections of law enforcement groups.
The state House approved the bill Thursday, after the state Senate gave its OK on Wednesday. The bill takes switchblades and stilettos off the state's list of banned weapons, reports the Wichita Eagle.
The knives, which pop a blade out with the push of a button, would still be banned from schools and correctional facilities. But cities and counties could no longer ban them, reports the Eagle.