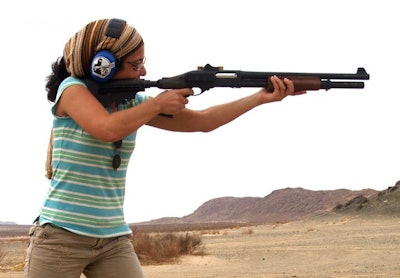 A Tucson, Ariz., activist said he plans to hand out free shotguns in three high-crime neighborhoods to help citizens and police deter criminal activity.
Shaun McClusky told the Tucson Weekly citizens will receive the shotgun, slugs, and a cleaning kit. They will undergo a background check and training class. McClusky said he has raised $12,000 for the program and plans to hand out three dozen break-action scatter guns.
McClusky is working with the Armed Citizen Project and said he will target the neighborhoods of Pueblo Gardens, Midvale Park, and Grant-Campbell. Ward 6 Councilman Steve Kozachik, who lives in Campbell-Grant, called the plan "absolute lunacy," adding that "these people have lost their minds."
McClusky has questioned the city's funding level for the Tucson Police Department, calling for greater resources for officers.