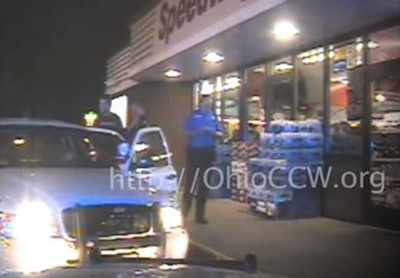 While openly carrying his Springfield XDM .40-caliber handgun, Tipp City resident Roy Call walked into a Riverside Speedway store at 4:30 a.m. Aug. 12, 2012 to buy a sports drink.
That's when—as claimed in a lawsuit against the city of Riverside, its mayor, and two police officers—Call said he was illegally detained and briefly had his gun confiscated. Call is seeking compensatory and punitive damages of $3.6 million in a lawsuit field in the United States District Court/Southern District of Ohio in Dayton.
But Riverside police Chief Mark Reiss said his officers acted correctly and all Call had to do was cooperate.
"Had he been truthful with the police and simply provided his identification so that they could have quickly ran it, that encounter would have been over very quickly, within a minute or two," Reiss said.
Read the full Dayton Daily News story here. View dash-cam video of the stop posted by Ohioans for Concealed Carry here.