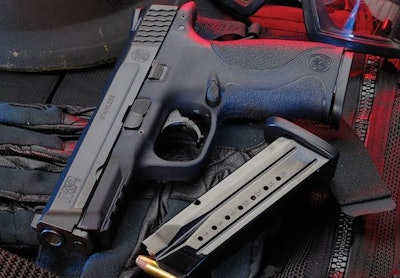 The San Antonio Police Department will begin issuing its officers Smith & Wesson M&P40 duty pistols, according to the company.
The department, which now counts more than 2,100 sworn officers, has ordered 2,600 M&P40 pistols chambered in .40 S&W.
The M&P40 pistol was selected after a testing and evaluation period, which included comparisons with firearms from various competitors. The department chose the Smith & Wesson M&P pistol based on its high level of quality and dependability, according to the company.
In addition to supplying the department with new duty sidearms, Smith & Wesson will support the agency with a variety of additional services including armorers' classes and transitional training for officers. The M&P40 pistols supplied to the San Antonio PD include standard features such as customizable grip inserts, ambidextrous operating features, and the ability to disassemble the firearm without pulling the trigger.