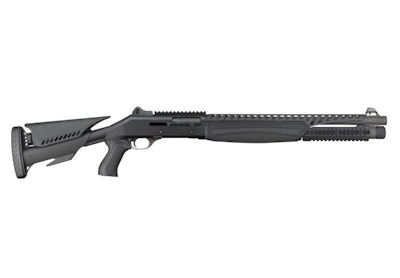 Advanced Technology International (ATI), a leading manufacturer of firearm stocks and accessories, is now shipping the ATI Raven Stock for the Benelli M4.
ATI's Raven accessories now include an adjustable shotgun stock, forend package with heatshield, magazine tube with magazine tube shroud, and a magazine tube follower. These five added accessories can be installed without a gunsmith to make any Benelli M4 922(r) compliant.
An overview of ATI's Raven Deluxe Stock Package from SHOT Show can be seen in the following video: http://www.youtube.com/watch?v=4RCKvjJ7gsg
MSRP pricing for the Benelli M4 Raven Stock is $299 and the full Benelli M4 Raven Deluxe Stock and Forend Package is $549.
ATI's Raven for the Benelli M4 is available for purchase and shipping now from www.atigunstocks.com. Select stores will be receiving the Raven in 2013 as well.