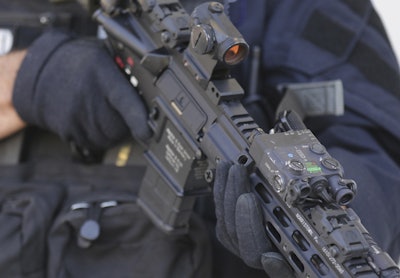 The LAPD SWAT team has selected the DBAL-A2 green-laser sighting system from Laser Devices, Inc. (LDI) for its tactical carbines, the company announced.
After a comprehensive testing and evaluation process, the LDI DBAL-A2 has been adopted as part of the LAPD SWAT's integrated night capability system. This integrated system also includes BNVD night vision goggles, Wilcox mounts, and IFF equipment.
The DBAL-A2 models deliver operational longevity with a full-metal housing and rugged mounting system, according to LDI.