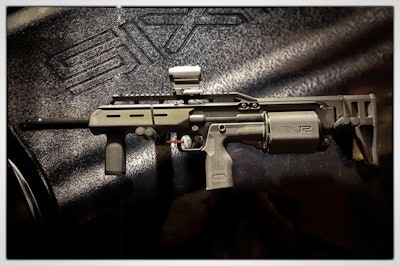 Crye Precision had its new Six12 bullpup-revolving shotgun on display at the 2014 SHOT Show.
The weapon can be mounted on an AR handguard/rail or on it's own chassis.
This is Crye's first venture into the gun world and is clearly made for the breaching needs of tactical teams. The double-action trigger revolves the cylinder and fires the weapon in one pull, just like a revolving pistol. The revolving cylinder decreases the length of the gun and provides for promising ergonomics.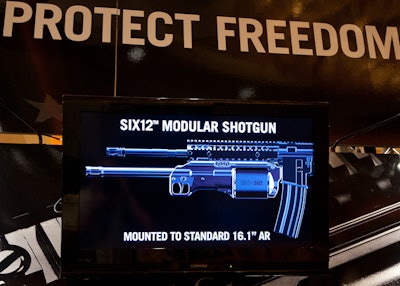 The Crye Precision Six12 will come in 3 models made in Crye's New York facility. It will come in a 12-inch and 18-inch rail mounted breaching configuration. The third option is a 22-inch standalone weapon with pistol grip and shoulder stock.
Pricing is not yet announced, but a company rep says it will be in the price range of a Benelli M4 tactical shotgun. The weapon may be available in the summer of 2014.