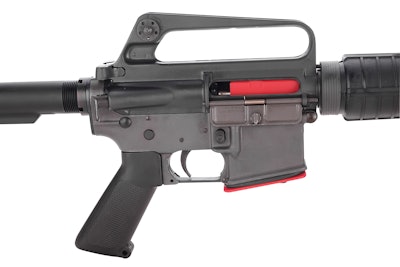 Franzen Security Products and TSL have announced the development of a new AR-15 Firearm Lock.
The lock fits in the magazine well of the rifle, and, according to Franzen, adds an additional level of security that is "needed in today's market."
Franzen's new AR-15 lock protects against burglary and unauthorized use and improves transportation safety. It locks both the upper and lower receivers. In addition the lock helps the user check to see that the chamber is empty. Other features include a gasket for ensuring cleanliness and a lock mechanism that will not release the key when the lock is open.