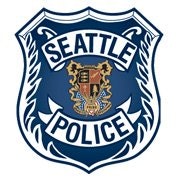 Seattle police said they found a stockpile of weapons and body armor in the home of a man who was fatally shot by police Saturday night after he fired on officers.
Police said they were called to the residence in the 300 block of West Prospect Street, around 10:30 p.m. on Saturday after receiving reports of gunfire.
As officers arrived at the home, they heard additional gunfire and saw a man brandishing a weapon, police told the Seattle Times.
Tactical officers, who had taken positions near the front of the house, shot the man, police said. The wounded man crawled back into his house, out of view of the officers, police said.
Over the next several hours, SWAT officers attempted in vain to make contact with the suspect, police said.
A robot that was eventually sent into the building helped determine that the man died of his injuries, police said. SWAT officers entered the home and found multiple firearms, including semi-automatic rifles, shotguns and body armor, near the front door, police said.