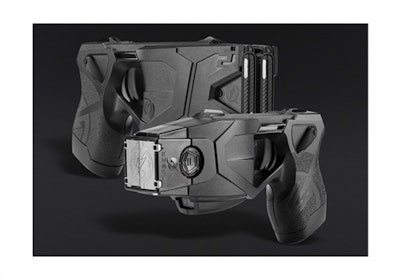 An attack Saturday that sent a rookie police officer to the hospital after a woman wounded him with a sharp object highlights the need for TASERs, Detroit Police Chief James Craig said, reports the Detroit News.
Two officers from the 12th Precinct, a recent Police Academy graduate and his field training officer, responded at about 10 a.m. Saturday to a call about a suspicious woman in a house in the 19300 block of Santa Rosa on the city's northwest side.
"The woman let them inside, and as they investigated who she was, she began to spit at one of the officers," Craig said. "She then lunged at the senior officer, the new officer placed himself in her path to protect his partner. The woman quickly deployed a razor she had in her hand, and cut him across his face several times."
The officer was taken to Sinai-Grace Hospital, where he was listed in temporary serious condition.
Craig said the woman was taken to the Detroit Detention Center on Mound, a facility manned by Michigan Department of Corrections officers, who are equipped with TASERs. "When she saw the red light (of the device), she quickly calmed down," Craig said.
Craig said he's spoken with Mayor Michael Duggan about the need for TASERs.