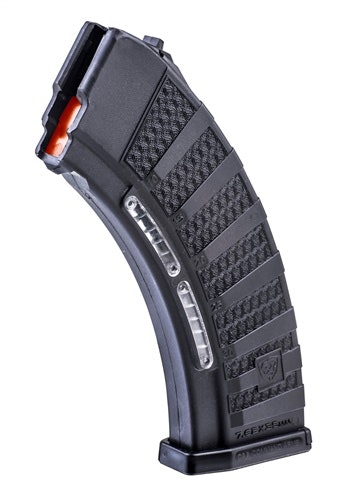 CAA, developers of battle-tested firearms accessories, has begun shipping its new AK Magazines. The AKMAG is designed for AK pattern rifles chambered in 7.62x39mm. It features a polymer construction that weighs 7.05 oz. and has an overall height of 20.5 cm. and width of 7 cm.
The AKMAG has a 30-round capacity and a clear window on both sides. The orange anti-tilt follower provides smooth action and indicates the remaining number of rounds. Additional features include a MIL-SPEC heat-treated and long-lasting spring and a textured surface for positive slip-proof grip.
With a $27 MSRP, the new AKMAG is available on CAA's website and comes with a lifetime warranty.