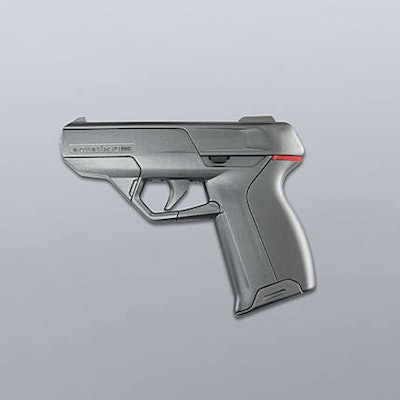 The White House issued a set of recommendations Friday aimed at making it easier for federal, state and local law enforcement agencies to purchase "smart guns" that only operate for certain users.
Under the measures, the government would define requirements that gun makers need to meet for police to consider purchasing. The White House said that local governments could apply for grants for guns equipped with the technology.
Though a German company called Armatix tried to introduce a smart gun into the United States two years ago, most of the technology is at the prototype stage. The guns are designed to allow only those authorized to fire them. Manufacturers are pursuing a variety of authorization methods, ranging from fingerprints to wireless chips connected to rings or watches.
Proponents argue the technology would cut down on incidents where guns are taken from police officers and used against them, and school shootings where students use their parents' guns.
Gun control advocates have been working for months to get police agencies around the country to commit to adopting smart guns — to prove they work and to create a sizable demand for them.
But some law enforcement groups, including the Fraternal Order of Police, have argued that it's irresponsible to give these firearms to law enforcement agencies when they have not be fully tested.
James Pasco, the FOP's executive director, said in an interview with the Washington Post Friday that he "doesn't know anyone who has seen" a smart gun in commercial use.
"It's a concept more than it is a technology," Pasco said. "To deploy an unproven concept or technology with law enforcement, using police officers as guinea pigs, is something that causes us great concern."