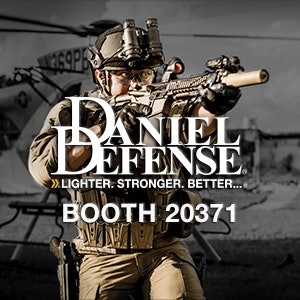 Daniel Defense, makers of modern sporting rifles and rifle accessories, will hold an AR-15/M16 Armorer Training Session through the Law Enforcement Education Program (LEEP) at SHOT Show 2017.
Topics covered in this 90-minute course will include how to conduct a buttstock conversion, replace a fire control group, replace a barrel assembly, upgrade a muzzle device, and install a Daniel Defense free-float handguard. The session will also cover necessary equipment/tools, preventive maintenance schedule, spare parts, component life cycles, end-user maintenance, best practices, and tips and tricks.
"Anyone who is responsible for the care of an individual carbine or an arms room, or setting department firearms policy should attend," Daniel Defense says.
The Daniel Defense Armorer Training Session is part of the Law Enforcement Education Program (LEEP) sponsored by the National Shooting Sports Foundation and POLICE Magazine.
LEEP registration fee is $25, which admits officers to all LEEP classes.
For more information go to http://shotshow.org/leep/