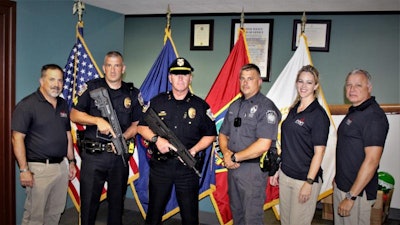 IWI US Inc., a subsidiary of Israel Weapon Industries (IWI) Ltd., announced that the Pennsylvania State Capitol Police have upgraded their firearms from the IWI US Tavor SAR to the Tavor X95. The Pennsylvania State Capitol Police were the first law enforcement agency in the United States to adopt the Tavor SAR in 2013.
"We're honored that the Pennsylvania State Capitol Police have chosen to stay with an IWI US firearm and have upgraded their rifle to the state-of-the-art X95," said Michael Kassnar, vice president of sales & marketing for IWI US. "Just like its predecessor the SAR, the X95 is a reliable platform that is small enough to easily maneuver through urban settings while delivering full size rifle power, but provides the shooter with several upgrades over its precursor."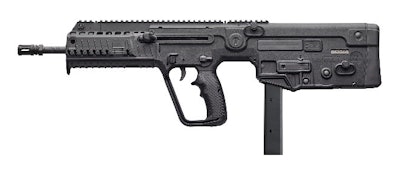 The 2017 Golden Bullseye Award winner for Rifle of the Year from Shooting Illustrated Magazine, the IWI US Tavor X95 platform incorporates a tri-rail forearm covered by three removable vented rail covers. The Tavor cutlass style trigger guard is modular and can easily be converted to a more traditional trigger guard with pistol grip. The trigger has been upgraded to now have a lighter pull weight. The charging handle has also been relocated closer to the shooter's center mass, and perhaps the most significant departure from the Tavor is the ambidextrous magazine release, located to a more traditional AR-15/M16 location on the X95.
The Pennsylvania Capitol Police is a section of the Pennsylvania Department of General Services. They provide law enforcement, security, and parking enforcement services to the State Capitol Complex in Harrisburg, PA, and at state government buildings in Philadelphia, Pittsburgh, and Scranton.
To learn more about IWI US, visit www.iwi.us.