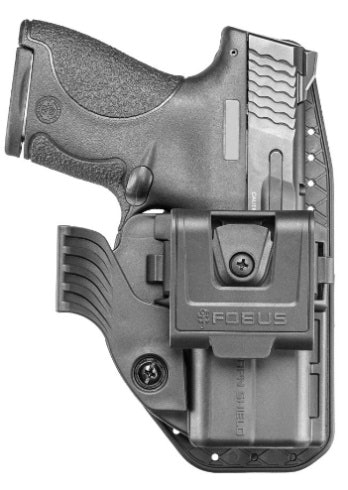 First Samco Inc. (FSI), the exclusive U.S. distributor of Fobus Holster and Mag Pouches, has introduced the newest model in their new APN appendix carry series, the APNShield.
The APNShield was designed specifically to fit the Smith & Wesson Shield 9mm & .40 and it joins the Glock 43 as available models in the new APN series.
The APN Series offers adjustable passive retention in a comfortable and concealable design. It features a distinctive, removable "concealment wing" which draws your firearm closer to your body to reduce printing while also ensuring all day wearability. The APNSHIELD, as with all APN holsters, includes many other notable ambidextrous features, such as a detachable sweat guard and rotating belt clip. The APNSHIELD is available immediately at an MSRP of $38.99.
Additional APN models will be released during 2018. To learn more about the APN series as well as Fobus' extensive selection of passive and active retention holsters and mag pouches, visit fobusholster.com.