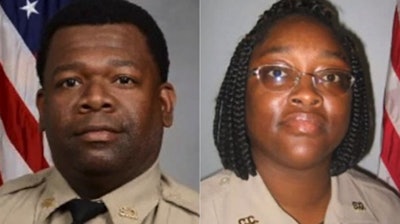 On Thursday night, two Crisp County, GA, Sheriff's deputies were arrested in Cancun and taken into custody by Mexican authorities for bringing guns into the country.
According to Crisp County Sheriff Billy Hancock, Martelle and Shawana Davis were traveling to Cancun for vacation. The pair are married and both work for the Crisp County Sheriff's Office.
Hancock told 13WMAZ the Crisp County Sheriff's Office has a policy in place that allows officers to carry their weapons while off duty. The pair did not violate office policy, but they did violate Mexican law.
"Mexican law says that you cannot bring a firearm into their country," said Hancock. "They're certified law enforcement officers. They're trained to protect people, so they carried their weapons with them thinking in their minds that they are going to do what they do every day. Protect people and protect myself."
Hancock says the pair was handed a fine and released on bond Saturday night. They returned to American soil on Monday morning.