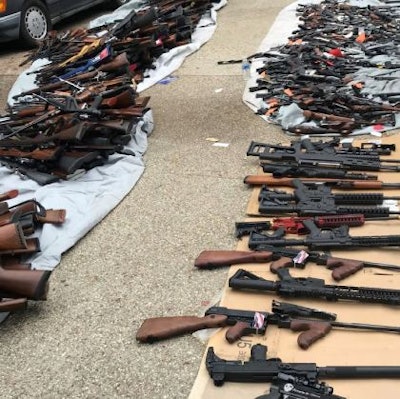 LAPD officers and federal agents converged Wednesday on a home in the upscale Holmby Hills area of Los Angeles and seized more than 1,000 guns after an anonymous tip.
Law enforcement officers served a warrant about 4 a.m. at the home and arrested Girard Damien Saenz, 56, on suspicion of possessing, selling, and manufacturing assault weapons, according to LAPD Officer Jeff Lee.
Police told CBSLA more than roughly 1,000 firearms were recovered at the scene. Thousands of rounds of ammo were also reportedly found at the home.
Authorities were tipped off about a suspect who was manufacturing and selling illegal firearms, Lee said.
Police say these weapons hit the streets going to mostly gang members and bringing in a lot of money, reports FoxLA.