Smith Tactics is a gun-enhancement manufacturer located in southwest Missouri that specializes in products that make utilizing a firearm more efficient and safer, geared specifically to the law enforcement community. The company motto is "Save a Second, Save a Life."
The company currently offers three products for mil-spec AR-15 platforms: the Battle-Bar (an extended bolt catch release), the Lightning Bolt (an automatic bolt release), and the Illuminator (an LED-lit sight).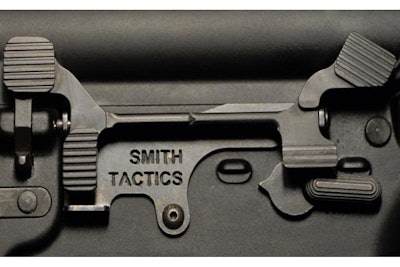 The Battle-Bar extended bolt catch release is designed to allow a shooter to keep proper grip position while clearing malfunctions or after reloading.
• Keeps finger out of trigger guard
• Allows you to keep eyes down-range
• No modifications to rifle required
• Fits all mil-spec AR-15's
• Includes anti-rotation pins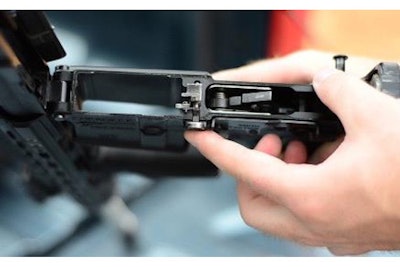 The Lightning Bolt automatic bolt release automatically releases the bolt into battery when a freshly loaded magazine is inserted.
• Can be manually over-ridden
• Won't prevent bolt from locking into place upon firing last round
• No modifications to rifle required
• Fits all mil-spec AR-15's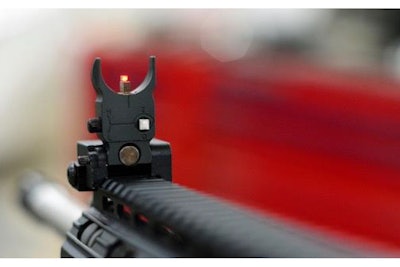 The Illuminator sight light is an illuminated front flip-up sight providing immediate target-sight recognition.
• Utilizes common watch battery
• Adjustable brightness & elevation
• Manual & Auto On/Off Modes
• Recoil proof; water-resistant
• Shooter-side-only optic
For more information, visit https://www.smith-tactics.com.