Use these tools to enhance your firearms training.
E.A.R. Inc. Custom-Fit Electronic Earplugs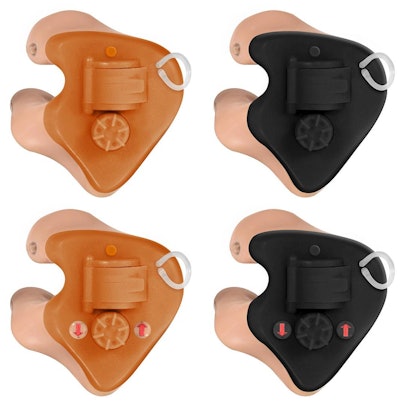 For officers who need hearing enhancement plus protection against gunfire, flash bangs, and other noises during training exercises, E.A.R. Inc. makes custom-fit electronic earplugs. Each pair is made to fit the user's ear perfectly and be comfortable to use all day long. There are several models and colors to choose from with varying features and capabilities such as wireless radio communications, background/wind suppression, and hearing loss compensation. https://earinc.com/?s=E.A.R.+Digital&post_type=product
Elite Target Systems TAC II Portable Two Position Turning Target System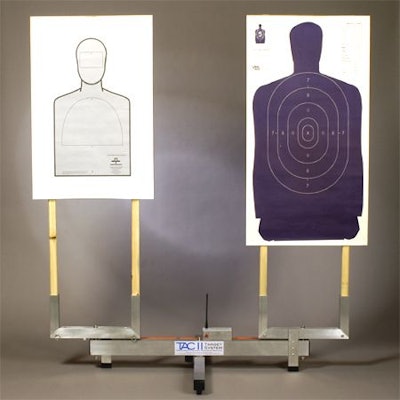 The TAC II portable turning target system from Elite Target Systems is wireless, compact, and battery driven. It displays a pair of targets for handgun training or practice, and can be operated up to 1,000 feet away for sniper exercises. Multiple TAC IIs can be synchronized for group activities and setup takes only five minutes. www.elitetargetsystems.com
Laser Ammo USA Inc. LaserPET II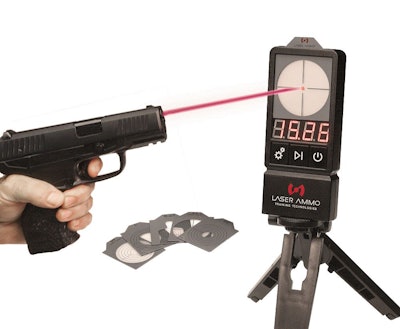 The LaserPET II is an advanced standalone laser-based reactive target made to dramatically enhance an officer's skills with immediate feedback by focusing on their draw time, accuracy, reloads, and much more. New features include: Six Smart Skill Modes with programmable split and elapsed time scores, flash and auditable feedback response, and the ability for the shooter to define his or her own drill parameters. Designed in conjunction with LEOs, this tool is completely portable. Special pricing available for individual officers and agencies. https://www.laser-ammo.com/
Meggitt Training Systems XWT ProImage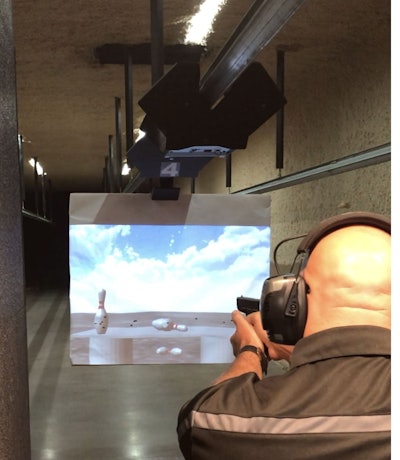 Meggitt Training Systems' XWT ProImage projected target system is a compact video projector and camera system that attaches to Meggitt's XWT target carrier. Wirelessly connected to a 10-inch lane control unit mounted to the shooting stall, the system projects interactive games, digital videos, and images that a shooter can upload onto white paper or cardboard targets. The onboard camera provides a streaming, close-up view of the target for instantaneous feedback. The XWT ProImage is a simple addition to any XWT GEN3 or GEN4; uses lithium batteries; and with the XWT, it docks and charges while in operation. https://meggitttrainingsystems.com/live-fire-training/law-enforcement-commercial-live-fire/xwt-proimage-projected-target-system/
MT2 Firing Range Services Firing Range Filter Treatment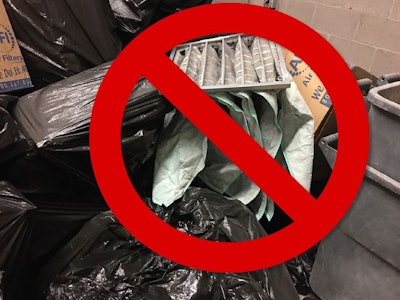 Improperly managed range waste such as filters, debris, soil, or other backstop material like rubber, along with incorrectly collected, containerized, and stored lead bullets or shot can trigger US EPA RCRA hazardous waste requirements and obligations for a range. MT2 Firing Range Services' patent-pending Firing Range Filter Treatment Technology is designed to provide a low-cost solution for range owners. According to the company, the technology is proven to properly treat all range wastes including the wide variety of air filters, at a 50% cost savings. MT2 offers comprehensive health and safety plans, along with a detailed waste-management plan to ensure both protection and compliance are maintained. https://mt2.com/firing-range-filter-treatment
T4E Walther PPQ M2 LE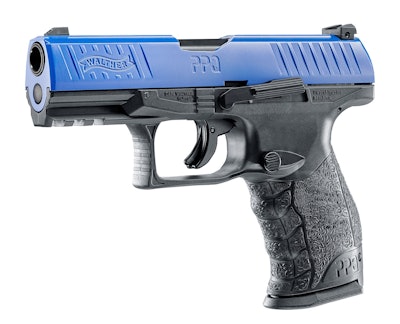 The T4E Walther PPQ M2 LE is a .43 caliber handgun that shoots three types of less-than-lethal ammunition: rubberballs, paintballs, and powderballs; making it the perfect training platform for law enforcement officers. The T4E Walther PPQ M2 LE replicates the function of a firearm with its realistic blowback system, a metal barrel and slide with polymer grip, an adjustable rear sight, push button magazine release, and a Picatinny accessory rail. The 8-round drop free magazine doubles as the platform's CO2 compartment, creating a full-size magazine for a quick and easy reload during active training sessions. The T4E Walther PPQ M2 LE is offered in three different colors: blue, tan, and black.