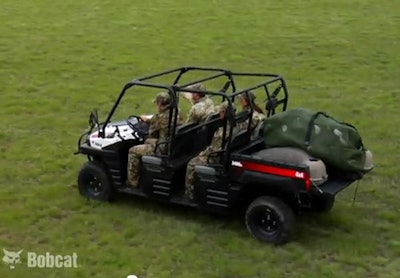 The city of Tampa, Fla., purchased 13 Bobcat 3400XL 4x4 utility vehicles (UTVs) for use by the Tampa Police Department during the Republican National Convention from Aug. 27-30.
Officers will use the vehicles for "crowd management, safety, and security duties" during the convention, according to city documents.
To fund the purchase, the city is using a U.S. Department of Justice grant of $150,730, and is buying the vehicles through the National Joint Powers Alliance (NJPA) cooperative.