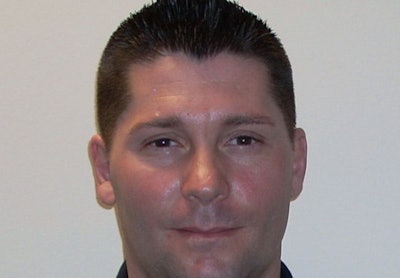 A Norfolk County (Mass.) Sheriff's Office deputy was killed today after his police motorcycle collided with two vehicles while on his way to join a funeral service honor guard.
Corrections officer Ryan Tvelia, 42, later succumbed to injuries he sustained in the crash on Interstate 95 northbound in Walpole. The deputy was in full uniform and riding his department-issued motorcycle to Quincy, reports the Boston Globe.
Traffic had stopped suddenly and Officer Tvelia struck the rear of a vehicle, was thrown off his motorcycle, and was struck by another vehicle. Paramedics and a nurse who passed by stopped to work on the deputy following the crash, reports WHDH.
Tvelia was married and the father of three teenaged children, ranging in ages from 15 to 19. He joined the department in 2001 and was most recently assigned to the Norfolk County jail in Dedham.
Related: