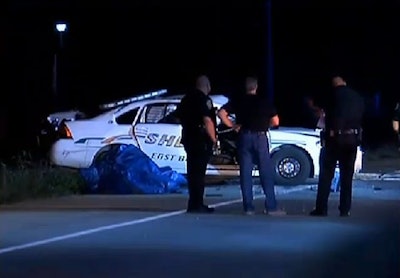 An East Baton Rouge Parish (La.) Sheriff's deputy died when his police vehicle struck a vehicle heading the opposite direction on Friday evening.
Deputy Dustin Hamilton, 24, was heading home from an off-duty detail on Joor Road between Mickens Road and Lovette Road near Central when the crash occurred at 7:30 p.m.
Sheriff Sid Gautreaux described Hamilton as, "somebody who really wanted to be a deputy" and "was excited about law enforcement," reports WAFB.