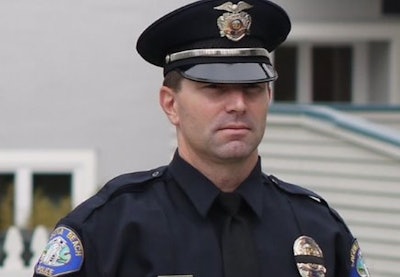 A Laguna Beach (Calif) Police motor officer died in a head-on crash with a pickup truck while responding to a speeding motorist on Saturday evening.
Officer Jon Coutchie, 41, was heading north on South Coast Highway at 11:30 p.m. when his Honda ST1300 struck a GMC truck turning left in front of him at Cleo Street. Officer Coutchie was thrown from the motorcycle and died at the scene, according to the agency.
Following the accident, two police sergeants at the scene ran into a nearby Ralphs grocery store and grabbed an American flag to drape over Officer Coutchie's body.
Officer Coutchie served as a sworn officer for four years and two years as a non-sworn city jailer. He came to police work later in life after two tours of duty in Iraq and two in Afghanistan where he had been an Army Ranger.