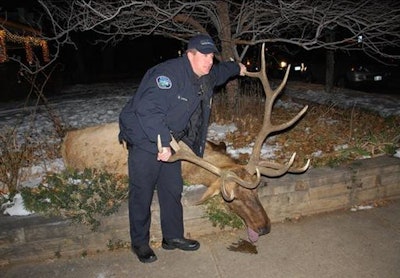 The two Boulder (Colo.) Police officers arrested on suspicion of conspiring to shoot and kill a trophy elk in the Mapleton Hill area Jan. 1 resigned Tuesday, police officials announced.
Officers Sam Carter, 35, and Brent Curnow, 38, turned in letters of resignation to police Chief Mark Beckner, and the resignations are effective immediately.
The two men are facing nine charges each—including three felonies—after an arrest affidavit alleged that texts between them show they planned to kill the elk as a trophy.
Read the full Denver Post story.

Related: