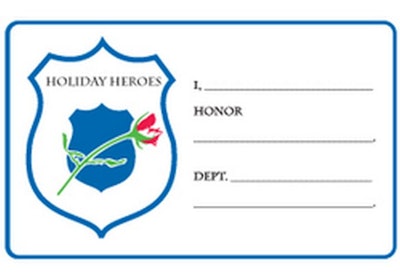 The National Law Enforcement Officers Memorial Fund is offering a "Holiday Heroes" magnet to honor fallen officers.
Those who make a donation to the Memorial Fund of $10 or more in December will recieve one of the magnets. A digital greeting card can also be sent to the person being honored.
The campaign is a way to "remember and honor the law enforcement heroes in your life," said Craig Floyd, chairman and CEO of the fund.
To make a donation, go here.