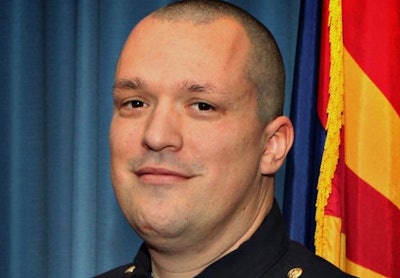 Three Phoenix Police officers claim their privacy rights were violated when they were forced to give DNA samples during the investigation into the mysterious death of a fellow officer.
Officers Daniel Bill, Bryan Hanania, and Michael Malpass were among the first responders to the call the night Sgt. Sean Drenth was found fatally wounded near the state Capitol on Oct. 18, 2010, reports the Arizona Republic.
Drenth's death was ruled a suicide. Judicial Watch filed the lawsuit Monday on behalf of the officers.
Related:
Phoenix Cop's 2010 Death Remains a Mystery