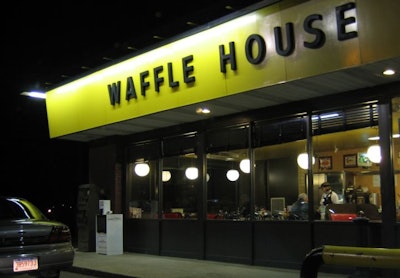 An off-duty security guard eating a meal with an off-duty Atlanta Police officer shot an armed man attempting to rob a Union City Waffle House Monday morning.
Ashton MacAfee, 21, entered the restaurant shortly before 2 a.m. and pointed a silver pistol at Jonathan Sutton, an off-duty Atlanta PD officer. While MacAfee held the gun on Sutton, Chad Pollard drew his pistol and wounded MacAfee. The two men then placed the suspect in handcuffs.
No other patrons were injured, reports WXIA.