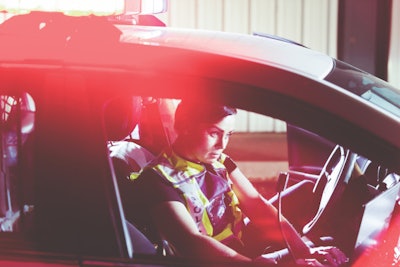 In today's law enforcement environment, there are a number of high-liability situations making officer training and officers' understanding of and compliance with policy and law more critical than ever before.
Not only is liability a concern for many agencies, so is the unrest that follows controversial police operations and use-of-force incidents.
Concerns about officer safety and wellness are often overlooked by anti-police protesters and the media. But they should not be overlooked by our policies and training. This year to date, more than 30 American police officers have been killed in the line of duty by gunfire, many others have been wounded, and even more have killed themselves.
Whether the risks officers face are physical or mental, officer safety and the security of the communities they serve require law enforcement agencies to regularly review and update policies and improve officer training. By incorporating the right technology into everyday practices, law enforcement agencies can empower their officers with a combination of knowledge, skills, and support that will enhance their safety and effectiveness.
Reducing Risk
Officers operate in an ever-changing environment, as communities grow, societal values evolve, and crime trends fluctuate. A 2018 PowerDMS report on the state of policy in law enforcement (https://www.powerdms.com/state-of-policy) found a majority of respondents agreed it is critical to review and update policies constantly to ensure the content serves an agency's ever-changing needs and protects officers and the community.
Law enforcement as a profession has a desire and a responsibility to improve officer safety and wellness by way of enhanced organizational leadership, continued education, and accountability. Initiatives like the U.S. Department of Justice, Bureau of Justice Assistance (BJA) VALOR Officer Safety and Wellness Training and Technical Assistance Program are working to fill the need for additional education by delivering comprehensive, up-to-date, dynamic training with the ultimate goal of improving officer health and wellness.
Modern technologies have also been introduced in recent years to help agencies more effectively and efficiently communicate organizational expectations, holding officers accountable and ensuring compliance with policy so as to reduce risk and liability.
A Culture of Learning
While law enforcement agencies agree there is an increased need for continuous education, time and funding is often cited as an ongoing challenge. Traditionally, agencies have focused on training conducted periodically in an instructor-led setting, and have often done so in order to comply with a specific set of standards or protocols.
Law enforcement agencies that more broadly focus on building a culture of learning will greatly benefit by more effectively serving their officers and the communities in which they work. There are many ways agencies big and small can achieve this culture of learning:
• Two-way Communication
Two-way communication is a critical element for creating a culture of learning in a law enforcement agency. First, leadership must ensure officers are regularly updated and trained on new and evolving policies and that they understand how to implement them in the event of an incident.
Rather than relying on more traditional forms of communication like paper and even email communications, which can be cumbersome and difficult to search, technologies like PowerDMS (www.powerdms.com) can offer agencies the ability to review, update, and disseminate information on new policies and/or policy changes quickly and effectively.
To create a culture of learning, agencies must also be open to real-time feedback from officers as to what they are encountering within their communities. This input lets leadership better tap into the timely, specific issues taking place and provide relevant learning opportunities to address them.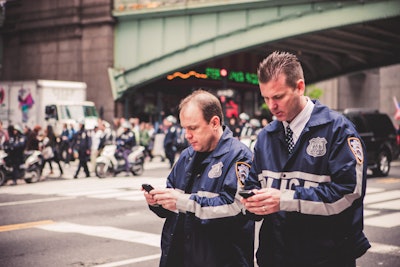 • Information Sharing
Information sharing in today's society is a crucial tool for law enforcement and a vital way to build a culture of learning and policy compliance on a daily basis. While there are many avenues for sharing information, video serves as a best practice, especially when facing budget and time constraints.
In the event of an incident, for example an active shooter situation or a civil unrest crisis like the one that took place in Charlottesville, VA, in 2017, law enforcement agencies have an opportunity to share information almost immediately afterward. These real-life scenarios can then be used in video training and policy updates, so that agencies can learn what worked and what didn't from the experience of the agencies involved.
• Continuous Learning
There are many technologies available today that provide anytime-anywhere access to courses, freeing up officers' time while allowing them to learn at their own speeds and on their own schedules. They can also review previous training elements for a refresher as needed or even quickly verify crucial information on-scene.
Online training can also be used as a "warm-up" to maximize those in-person training sessions when needed. By giving officers online pre-work, they'll better understand the main topics and information before they even arrive for the onsite training.
• Tracking Officer Education
While fostering a culture of learning is critical to an agency's success, it is also crucial to ensure officers are held accountable for learning the material. In an evolving society with rapidly changing policies coming down the pike frequently, agencies must make certain officers have reviewed the updated information and they understand it and will comply with the policies while on the job.
Traditionally, agencies have depended on a paper-based system like a printed manual or even emailed documents to provide officers with detailed information on the latest policies. However, these traditional communications do not provide the same level of accountability as more modern technology platforms.
While having procedures and policies is a good start, officers must understand how to operate within policy in any given situation. For this reason, expectations must be easily accessible, understandable, and current. Rather than relying on paper or email, cloud-based software solutions can ensure officers in agencies big and small are always current on the latest policy changes—whether they are in their cars, on scene, or in the office.
Agencies can also use this technology to track whether officers have reviewed policy changes by utilizing electronic signatures, and/or providing testing to ensure there is an adequate understanding of the crucial information. With this information, agencies can look for gaps in knowledge and opportunities for more advanced training. They can also focus on more personalized training where technology isn't enough.
Moving Forward
At a time when officers face an increasing amount of pressure, a culture incorporating policy education and training into everyday practices will provide the knowledge, skills, and support needed to conquer tough challenges on and off the job. This will benefit the law enforcement profession as a whole and help engender community support.
As Terrence P. Dwyer writes, "Police officers deserve to be protected in their assignments; this means more than proper equipment but proper training, policy, and continual assessment of agency practices."
Richard Beary is the chief of police emeritus at the University of Central Florida and past president of the International Association of Chiefs of Police (IACP). He currently serves as strategic advisor for Orlando-based software company PowerDMS.