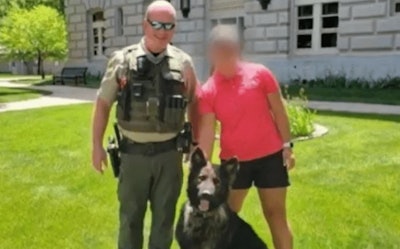 A former Boone County, Iowa, Sheriff's sergeant charged in the death of his K-9 is now expected to plead guilty.
Court documents show Dallas Wingate has reached a plea deal with prosecutors, KCCI reports.
The K-9 named "Bear" died last September. Wingate was accused of leaving Bear in his patrol vehicle for 22 hours.
It's not clear to what Wingate will plead guilty. He was charged with killing a police dog and animal neglect, resulting in death.