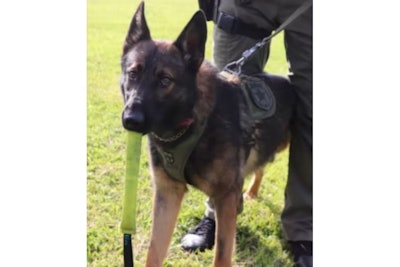 The Columbia County (FL) Sheriff's Office issued a community alert Monday morning, saying multiple units are searching for a missing K-9 in the woods along U.S. 90 East near the Sheriff's Office Operations Center.
A post just before 8 a.m. on the Sheriff's Office Facebook page explained that the K-9 -- named Chaos -- had been deployed to track a man who ran into the woods after a pursuit, New4Jax reports.
The man has since been caught, but K-9 Chaos, who got off leash during the search, is still missing in the woods, deputies said.