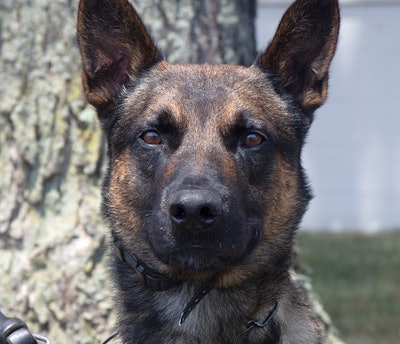 As authorities closed in on Danelo Cavalcante, an escaped murderer who spent two weeks on the run after breaking out of a Pennsylvania prison, he made one last attempt to get away.
But a K-9 named Yoda helped bring the manhunt to a swift end.
Cavalcante had been lying prone, likely to avoid detection, when search teams of about 20 to 25 members got close enough for him to realize they were there, 6ABC reports.
"They were able to move in very quietly. They had the element of surprise. Cavalcante did not realize he was surrounded until that had occurred," said Lt. Col. George Bivens of the Pennsylvania State Police.
Cavalcante began to crawl through heavy underbrush to try to escape, prompting the Customs and Border Patrol team to release Yoda, a 4-year-old Belgian Malinois, to pursue him.
The dog subdued him in a struggle, leaving Cavalcante with a bleeding scalp wound and a bite on his leg.
Officers say Yoda played an important role in preventing Cavalcante from using the rifle he had with him.