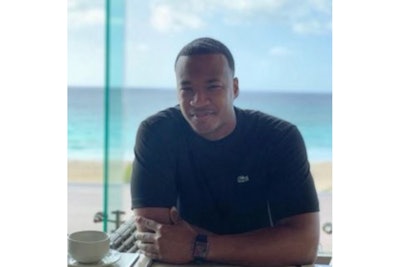 A man suspected of shooting and critically wounding a Harris County Sheriff's deputy Wednesday during a Houston traffic stop was arrested after a standoff Thursday night.
Terran Green, 34, is accused of shooting Deputy Joseph Anderson, 29, multiple times.
According to the U.S. Marshals Office, members of the Gulf Coast Violent Offender Fugitive Task Force attempted to arrest Green inside of a home when shots were fired and two deputy marshals were wounded, Fox 4 reports.
One deputy marshal was shot in the leg, the other was shot in the arm.
Deputy Anderson is still in the hospital from the shooting Wednesday night. He was hit twice in the torso, but was wearing body armor, which may have saved his life.