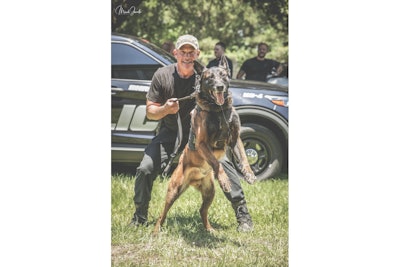 The Shreveport, Louisiana, police department says one of its K9s died of a heat-related injury after chasing down suspects on Saturday.
In a Facebook post, the Shreveport Police Department said K9 handler Sgt. Jeff Hammer and his partner K9 Harrie began to assist patrol officers in locating suspects who fled from a stolen vehicle just after 4 p.m. on June 24.
Police said Harrie, a 7-year-old Belgian Malinois relentlessly tracked the suspects and suffered from the heat-related injury during the pursuit.
Harrie was immediately rushed to a local veterinary hospital, but despite all efforts to save him, he died of that injury.
Shreveport's high temperatures have been soaring into the 90s with "feels-like" temperatures well above 100 degrees, Fox Weather reports.