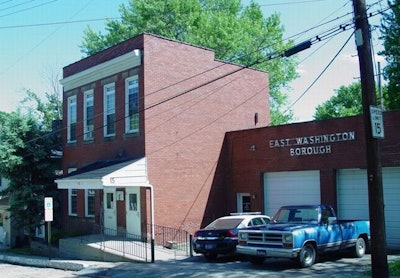 A part-time East Washington (Pa.) Police officer was fatally shot and a second officer was wounded in a gunfight late Sunday following a traffic stop in Webster.
Officer John David Dryer, 46, was shot once in the head, after he pulled over Eli Franklin Myers III along Interstate 70 near Beau Street. Officer Robert Caldwell, who was backing up Officer Dryer, was also wounded in the gunfight. A bullet struck him in the right hand, reports the Pittsburgh Tribune.
Myers, 58, fled the scene and barricaded himself in his Logan Street home in the same western Pennsylvania town. Myers was shot and killed, when he emerged from his home to engage state troopers with the Special Emergency Response Team.