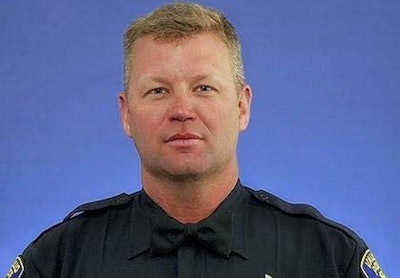 A man accused of gunning down a Vallejo (Calif.) Police officer while trying to flee the scene of a bank robbery has pleaded not guilty to murder charges.
Police say Henry Albert Smith Jr., 37, robbed a Bank of America branch on Nov. 17, then led police on a high-speed chase. He faces capital murder charges for allegedly shooting Officer James Capoot after a foot pursuit, reports the Silicon Valley Mercury News.
Officer Capoot was a highly decorated tactical officer and 19-year veteran of the Vallejo PD. He had also served in the department's motor unit and was a multi-discipline police trainer.