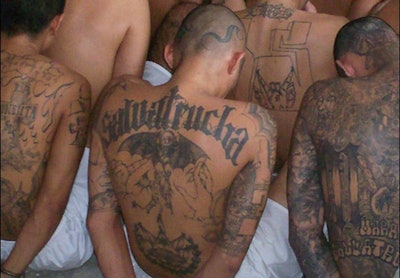 Increasingly sophisticated street gangs committed 48 percent of violent crime, as they expanded their criminal activity and networking with broader criminal organizations.
These trends were highlighted in the FBI's 2011 National Gang Threat Assessment, which was released Friday by the National Gang Intelligence Center (NGIC). The report analyzed the crimes of approximately 1.4 million gang members who belonged to more than 33,000 gangs, including street gangs, prison gangs and Outlaw Motorcycle Gangs (OMGs).
"Gangs continue to expand, evolve, and become more violent," said Kevin Perkins, assistant director with the FBI's Criminal Investigative Division. "The FBI, along with its federal, state, local, and tribal law enforcement partners, strives to disrupt and prevent their criminal activities and seek justice for innocent victims of their crimes."
Gangs are now responsible for an average of 48 percent of violent crime in most jurisdictions and up to 90 percent in several others, the NGIC analysis shows.
In higher crime areas, such as Compton, Calif., as much as 90 percent of violent crime can be pegged to gang members, said Richard Valdemar, a retired gang investigator with the Los Angeles County Sheriff's Department and PoliceMag.com gang expert.
"Gangs represent less than 5 percent of society," Valdemar said. "That's still a huge number. What other segment of society can you attribute numbers even close to that?"
Also, gangs are increasingly engaging in non-traditional gang-related crime such as alien smuggling, human trafficking, and prostitution. Gangs are also engaging in white-collar crime such as counterfeiting, identity theft, and mortgage fraud.
To commit their crimes, gangs are becoming increasingly adaptable and sophisticated, employing new and advanced technology to facilitate criminal activity, enhance their criminal operations, and connect with other gang members, criminal organizations, and potential recruits across the nation and world.
The threat assessment was developed through analysis of available federal, state, local, and tribal law enforcement and corrections agency information; 2010 NDIC National Drug Threat Survey (NDTS) data; and verified open source information, according to the FBI.
By Paul Clinton