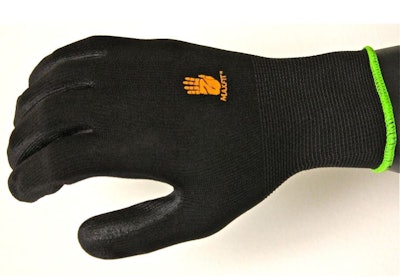 O'Neill Innovations has introduced the black hidex Maxfit thin glove, its first product, into the law enforcement market.
The Maxfit glove is a hybrid of the outdoor sport and shooting glove that's engineered to be kind to the skin, according to the company. The Maxfit thin glove construction enables the fingertips to maintain a level of touch sensitivity. They provide improved dexterity and grip, allowing precise movement and control for even the most delicate task.
"We're working to bring new technology to market by thinking about things differently," said Michael O'Neill, the company's founder and CEO. "We want to use our knowledge and innovation to significantly improve value and benefit for customers."
As president of his previous company, O'Neill invented a proprietary technology currently used in sports products. He earned a degree in chemical engineering at The Queens University of Belfast, Ireland. He later worked for DuPont in engineering, product management, and research and development. He also led several business-development ventures in semi-permeable polyurethane materials science, and he has created a number of patented products.
The company, which was founded in 2007, operates in the U.S. The gloves are available at the company's website. The gloves retail for $5-7.