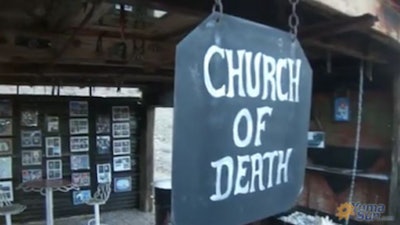 A suicidal couple who were killed in a house explosion last month had planned to kill Yuma County (Ariz.) Sheriff's deputies as they entered their house, reports the Yuma Sun.
Investigators said Jesse Lee Firestone, 65, and his wife Diedre Firestone, 45, planned to detonate bombs to kill members of the Yuma sheriff's Special Response Team (SRT) as they entered the house. The couple left elaborate plans in writing and in video in a blast-protected area of the home.
In one video posted by the Yuma Sun, Jessee Firestone shows a shrine called the "Church of Death" with pictures of the American flag and Osama bin Laden.